Innovation & Collaboration are the winners at ESCP London Campus' Entrepreneurship Festival!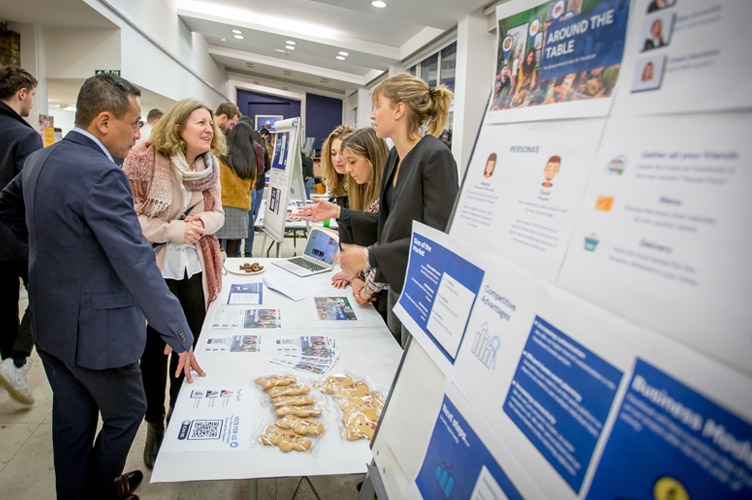 On 21st November 2019, ESCP Business School's London Campus hosted the 7th edition of the Jean-Baptiste Say Entrepreneurship Festival in collaboration with the Blue Factory ESCP.
The festival is run as part of ESCP's flagship Master in Management programme and takes place at five of our six European campuses. The purpose of the Entrepreneurship Festival is to connect students, alumni, entrepreneurs, investors and potential customers to enable an exchange of ideas and to learn from each other through innovative projects.
The Blue Factory is the School's European incubator that supports founders – students and graduates – from ideation to the international development of their company.
Each project presented during the fair was the result of 12 weeks of teamwork by the Master in Management students who selected the Creativity Entrepreneurship & Intrapreneurship elective. The teams showcased their ventures at a simulation trade fair where customers, investors and other guests were able to discuss projects one-to-one and could test the first prototypes of products offered.
At the London Campus, the fair was followed by a pitching competition, during which each team had just five minutes to sell their venture to the audience and a jury of successful entrepreneurs and academics.
Read more here.