About Gawad Kalinga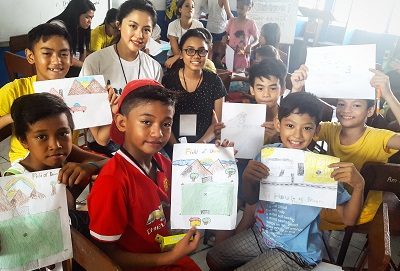 Gawad Kalinga's mission is ending poverty for 5 million families by 2024. Their vision is building a nation empowered by people with faith and patriotism; a nation made up of caring and sharing communities, dedicated to eradicate poverty and restore human dignity.
About the Consultancy Project
This project assesses the impact of social media on the brand, the importance of strong social media platforms and how users can take a more active role that may lead to a fascinating brand evolution.
The purpose of this project is to understand the attitude, behaviour of students in three of the main universities in London and evaluate a few aspects such as:
Identify the best ways to contact university students
Determine key elements that contribute to the engagement with mass audiences
Firstly, this study looks at the importance of social media platforms to interact with the target audience and evaluate the current situation of Gawad Kalinga.
Secondly, the research explores the current networks of Gawad Kalinga in the student environment in London and how networking opportunities can be maximised.
Finally, this project aims to provide a solid proposal to boost Gawad Kalinga's brand awareness and attractiveness among university students in the UK.
Team
Paula Aravena
Susan Liu
Marisela Martinez
Antonella Raffo