ESCP Welcomes Alumni Senior & New to the Bicentenary London Summer Soirée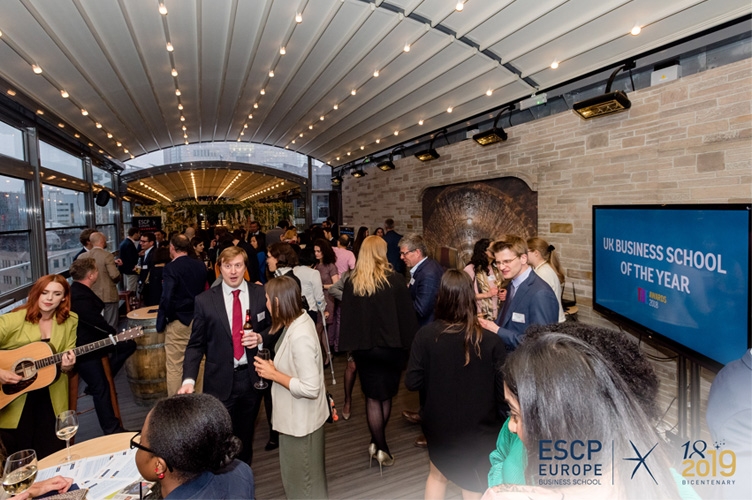 On 11th June 2019, ESCP's London campus hosted the 5th edition of its annual Summer Soirée, this year celebrating the School's Bicentenary of forward-thinking business education. 
The event is dedicated to reconnecting and networking amongst the School's 60,000-strong Alumni network. 107 graduates spanning from 1954 to 2019 attended the event, which was hosted at the DoubleTree by Hilton Tower of London's sophisticated rooftop terrace.
The School welcomed Laurence Hollobon (96), HR Vice President of the Bel Group, who gave an inspirational speech. This was accompanied by a welcome address by the London Campus Dean, Prof. Simon Mercado.
Dean of ESCP, Prof. Frank Bournois, was proud to share with ESCP's community that on 11th June 2019, the EFMD extended ESCP's EQUIS accreditation for five more years. ESCP is among the 1% of business schools worldwide to be triple-accredited.  The Dean also spoke about other achievements during the past year, including an 11th place ranking in the Financial Times' European Business School rankings, and a 5th, 2nd and 10th place global ranking for its Master in Management, Advanced Master in Finance, and Executive MBA respectively.
Read more here.