ESCP climbs to 11th in the Financial Times rankings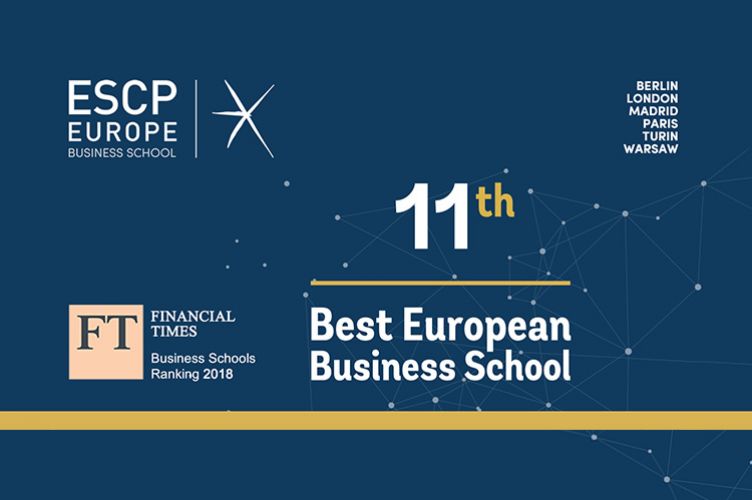 Their EMBA ranks 6th in Europe and promises graduates an average salary increase of 65%.
The Masters in Management ranks 5th in Europe and has an average salary increase of 49%.
The Executive Education programme ranks 8th in Europe for its custom programme and 99% of ESCP faculty have a doctorate, explaining the high teaching standard of the school.
Professor Frank Bournois, Dean of ESCP, says: "With our Bicentenary coming up we are proud to celebrate our success and longevity with our entire community. We are the oldest business school in the world, we are also the first educational institution to have offered a truly European curriculum. This brilliant ranking reflects this. "
Léon Laulusa ESCP's Academic Dean says "Our mission is to educate our future transnational leaders to build their own future and that of society to move tween cultures to develop a vision, and a critical spirit in order to inspire an entire community."
This ranking recognises the school's international position, but also the strength of its individual programmes.