Raising Awareness About Masks Through Creativity Marketing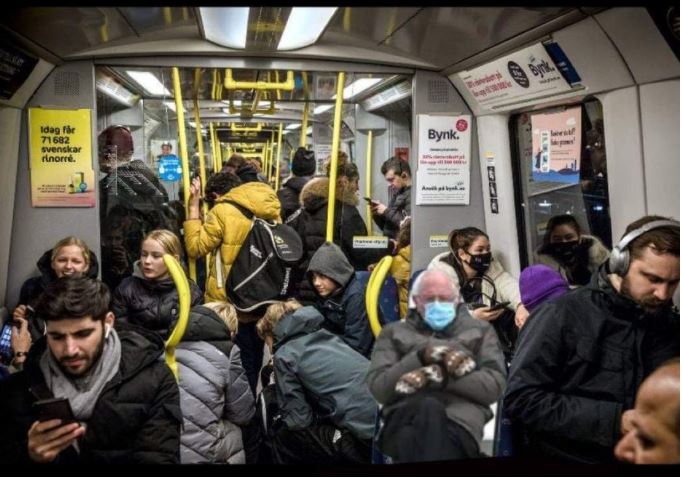 In light of the current health crisis, most countries have implemented the mandatory use of face masks to limit the spread of the COVID-19. However, adoption by citizens is proving difficult to achieve. We thought it would be interesting to challenge our students with this problem during the Consumer and Consumer Value module in the Master in Management. 
A bit of background information 
This module is designed to help students understand the constitution of the market and the role of products and brands within this market. They dive into consumer behavior and psychology, and most importantly grasp the concept of value creation. 
Key elements used to address this topic
Even though the range of solutions suggested is broad, we can easily identify some common points in how they've been developed. It all starts with deeply understanding the customer segments. A lot needs to be researched here! What jobs do they need to do? What are their pain points? Gain points? Moreover, what makes them feel the way they do when it comes to wearing a mask? Research has shown that emotions play a significant role in the decision-making process. All this information maximizes the chance of appearing extremely relevant to the customer.
From their findings, they were able to design a value proposition that fits perfectly with their customer's jobs. And it's always entertaining to see how different the results are even though the final message remains the same! Finally, we all know the famous sentence "fish where the fish are" and it has never been more relevant in this case. The different ideas pitched have all carefully been thought out so that they are spread through the right channel with the appropriate messaging. Here are some examples below.
Idea n°1 – Everyone is more attractive with a mask
The idea was based on the concept of "Everyone is more attractive with a mask", meaning that by wearing a mask, there is less of an urge for people to worry about their looks. The group decided to launch a social media hashtag campaign targeting people from 16-30 with the following call to action: 
"Tired of always being judged for your physical appearance? #wearamask", 

"Tired of being forced to always look perfect? #wearamask", 

"Tired of spending time every morning putting makeup on? #wearamask", 

"Tired of shaving every morning? #wearamask".
Idea n°2 – People embrace things when they know they're about to lose them
The idea here was to create a series of short video clips to broadcast on  YouTube. These pre-roll ads would showcase the benefits of the masks and focus on the seasonality of the law. The video clips could display advantages such as yawning discreetly in meetings, going makeup-free, wearing braces, etc…
Idea n°3 – Turn the problem into a solution
The idea originated from the assumption that wearing a mask is not good for your skin since it does not let it "breathe", especially if you are a teenager prone to acne, for example. In this case, the target group was mostly young people and people who care about their skin in general. The solution would be to partner with a cosmetic brand such as L'Oréal to create face masks layered with skincare products. This would help protect, moisturize and soothe the skin. That way wearing the mask wouldn't be such a burden given that it would be beneficial for both the current situation and for your skin.
Idea n°4 – Capitalize on positive emotions
Since the serious and urgent tone of voice used by governments and sometimes influencers hasn't always been well received, what about adopting a more creative and fun perspective? Here, the idea is to step away from the classical advertising approach and to make sure the message sticks in people's minds. This is how they came up with producing a music video for TikTok about wearing your mask.
Idea n°5 – Make it viral
We talked about hashtags a bit earlier, but this is not the only social media trend that was explored during this exercise. A group of students decided to spread the word by using the ever-growing popular meme culture. After doing their research, they decided to target the Swedish population as they found out they were reluctant to wear masks on public transportation. The idea was to use short striking sentences like 'Do it like Bernie, put your Mask on' and 'Keep your noses in and COVID out!" with a funny meme to imprint the idea of wearing a mask in the minds of the consumers.