Zoom in the beauty and fashion industry: How developing omnichannel strategies will help companies support their customers in the "new normal" decision journey.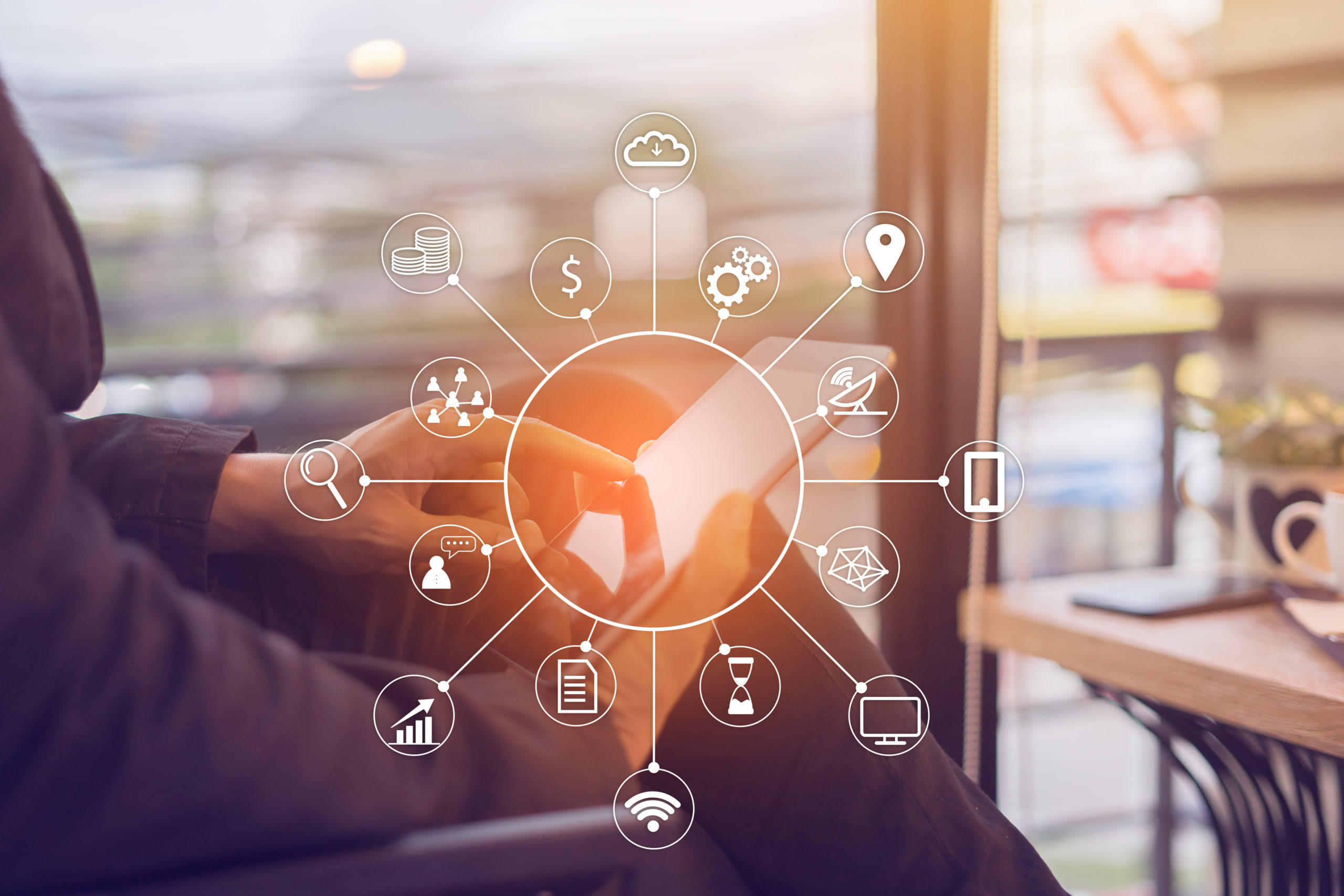 Co-written with Bianca Bosatra & Dana Bennani, 
The COVID-19 outbreak has drastically affected the fashion and beauty industries on a global scale: both have shown declining growth rates. Among the many factors that have negatively impacted these sectors are the closing of numerous production units and stores, travel restrictions, and the furlough of up to 80% of the workforce. 
Consumers are mainly concerned about safety and hygiene; in a recent survey conducted by First Insight, 65% of women said they would not feel safe trying on clothes in fitting rooms during the pandemic. It has also brought the issue of sustainability in fashion and cosmetics to the forefront. Kate Heiny, Director Sustainability at Zalando SE, revealed that, "Nine out of ten Generation Z consumers believe companies have a responsibility to address environmental and social issues". This will force companies to change their businesses to adapt to the new normal.
The global emergency has also triggered disruptive innovations and enabled them to move rapidly from marginal application to mainstream adoption. Under pressure to find innovative and quick solutions for their customers' often unprecedented needs, businesses have had no choice but to put into practice creative ideas that blend digital technology and the human touch. As stores and activities reopen, the challenge is to decisively address concerns through seamless and integrated omnichannel strategies. By rethinking customer journeys and exploring their new jobs-to-be-done, they can optimise customer experience and maximise acquisition, conversion and retention.
As part of their team assignment for the Omnichannel Management module, ESCP Business School students from the MSc in Marketing & Creativity and MSc in Marketing & Digital Media analysed how innovative omnichannel strategies can help companies support customers through their new-normal decision journeys. 
Double-Down on Safety
The pandemic has drastically transformed the way products are sold. The closing of physical stores as well as concerns about physical contact, safety and hygiene disrupted product testing and in-person consultations. Social distancing is likely to remain the norm. Therefore, the role of a store itself is shifting towards an upgraded shop window with fewer physical interactions. According to an article by McKinsey, "The priority for many customers today is to get in and out of a store as quickly and safely as possible." In many countries, governments have imposed hygiene rules as businesses reopen, but companies can also take matters into their own hands. By adding new touchpoints, retailers can win over customer fears without altering the overall service quality. 
Different options can be considered to reduce both the frequency of store visits and the time spent in store. "Click-and-collect" – ordering online and picking up in-store was already a thing before the pandemic, but some companies have pushed it even further by adding e-reservations for a private consultation to ensure the right fit, and allowing customers to touch and feel the product in a way that makes customers feel safe and protected. It also helps by limiting the numbers in-store and the potential for the spread of the virus. This system also makes the shopping experience feel more exclusive: fewer items are displayed, thereby guaranteeing a higher hygiene level, while staff engage through increased in-store interaction. Exploring the entire customer journey, payment should also feel safe, providing wider payment options – including cashless transaction systems and machines – to limit physical interaction and allaying consumer fears.
The Importance of Digitalisation and Personalisation
A study made by Accenture reported that 91% of consumers are more likely to shop with brands who recognise, remember and provide relevant offers and recommendations, while 83% of consumers are willing to share their data to enable a personalised experience. However, traditional shopping pre-COVID-19 doesn't sound as attractive as before. According to McKinsey, the trends that had begun before the pandemic will likely accelerate with direct-to-consumer e-commerce, such as brand websites, shoppable social-media platforms, and marketplaces. As a consequence, the digital shopping experience is brought to the fore. The use of advanced technologies is most likely to be adopted by a majority if it sustains a personalised experience.  
The learning process of AI helps interpret data gathered about customer shopping habits to make the right recommendations on when they'll be shopping through a brand's app or website. The use of this data can also have a significant impact in-store and support the solutions already mentioned, aiming to reduce the number of items showcased or support new features such as e-reservation. The installation of AR mirrors can be an interesting alternative to physical try-on. It's already a trending topic in the beauty industry with different brands implementing this tech. By crossing customer data about shopping habits and actual beauty analysis, we can easily imagine a virtual store to experience products in a completely personalised experience. For instance, Lancôme Perfect Match is using VR to allow customers to try on products virtually as a simple photo is enough to have their skin and facial characteristics analysed. 
The creation of these virtual spaces is also a way to reallocate the workforce usually in store, to keep doing their job, but this time online. These practices can be expected to be democratised to the fashion industry, too. The avatar digital representation of customers is already a reality, while digital fashion collections are entering the market. How long before customers can try on items virtually through the digital version of themselves?
Digitalisation helps to maintain high safety measures and promise a more accurate and faster result, both on- and offline. In addition to gathering important customer data, the solutions implemented tend to reinforce the exclusive feeling of consumers who experience personalisation. 
Shopping Experience Requires Human Interaction
If the question of customer experience has been addressed, there is also the need to engage them at a similar level prior to the pandemic. The sanitary crisis has forced a drastic redefinition of social interactions with our peers, but also among our experience as customers. Shelley Washburn, president of GS Marketing, a leading automotive marketing firm, said that: "Companies must strike a tricky balance between automation and human interactions. When people are frustrated, they will want to talk to human beings — not a chatbot or an automated answering system […] To build sustained customer advocacy, your digital solutions must deepen — not replace — the human element." Besides, according to Motista research, customers who have an emotional relationship with a company have a 306% higher lifetime than customers who don't. Therefore, the business solution lies in the incorporation of the human touch in the "new" customer journey, minimising frustration through safe and direct interactions. 
During the crisis, many companies have repositioned themselves to remain relevant and started to create virtual spaces for their customers to engage both with each other and the brand. Opening the room for group discussions moderated by employees, individual consultancy sessions to talk about styling, or even having make-up tutorial sessions has become part of the brand experience. Training employees to the basics of virtual inclusion and support helps emphasise the feeling of belonging to a community and will potentially reassure consumers in their purchase decisions. The path remains the same: they enter a safe space, get the information they need from a qualified employee, and finalise their visit with a purchase; it's simply transcribed online. 
The entire supply chain has been impacted by the pandemic, including shipping services. To the same extent, having less employees in store can be an opportunity for others to, for instance, deliver orders in fewer hours, even personally. 
Today, personalisation equals taking care of the customer. Technology might simplify the access to personalisation, but if it's not fully integrated to a brand experience, it might feel extremely generic and lose its added value. Companies have a great opportunity to differentiate themselves from competition by integrating their human savoir faire to their customer's digital path.
Push for Strategic Decisions
There are common features that the pandemic has brought to consumer behaviours: people tend to have a limited social life since human contact is reduced. Spending more time at home means consumer desire to purchase new clothes and beauty products has been negatively affected. This poses the question of how companies can keep sales growth. The solution still lies in the reconsideration of the "new normal" consumer decision journey. 
Since many customers are forced to spend double their usual time at home, they are more prone to improve their interior design rather than to purchase fashion they cannot wear. To compensate for the social limitations of consumers, companies have the option to push their sub-brands and complementary products, as was the case for Gucci or Zara Home.
Similarly, as mentioned earlier, consumer concerns already existing before the crisis mayhave been strengthened and their jobs-to-be-done have evolved; taking advantage of the slow down in production to focus on reshaping the business formula can also be a strong advantage to strengthen relationships in the long run. More than offering tailored experiences, it might be the perfect time to explore opportunities to diversify and develop new activities. 
The COVID-19 crisis undoubtedly created change that has affected the whole value chain. It has also opened the doors for companies to try out new things – internally and externally – with both customers and suppliers. Constituting the root for a deep change, it has been disruptive for innovation, with companies exploring the opportunities to use technology advances through services by introducing these to consumers who, pre-COVID, might have been the last to adopt them. Digitalisation and personalisation trends are normalising, which creates the obligation for businesses to implement strategic decisions. While doing so, companies will have to reach new sustainability standards, as the crisis reshaped the expectations of consumers – as well as investors. 
References
https://hbr.org/2020/06/what-will-the-retail-experience-of-the-future-look-like
https://www.businessoffashion.com/articles/intelligence/the-state-of-fashion-2020-coronavirus-update-bof-mckinsey-report-release-download
https://www.inc.com/rhett-power/how-to-create-authentic-human-interactions-in-an-automated-world.html
https://www.cosmeticsdesign.com/Article/2020/03/18/19-ways-the-beauty-industry-is-responding-to-CoronaVirus
https://www.savills.fr/blog/article/298614/commercial-property/how-worldwide-travel-restrictions-are-set-to-impact-the-global-luxury-retail-market.aspx
https://www.intheblack.com/articles/2020/05/25/disruption-innovation-and-covid19
https://www.globenewswire.com/news-release/2020/04/15/2016351/0/en/Impact-of-COVID-19-on-the-Global-Cosmetic-Industry.html
https://www.mckinsey.com/industries/consumer-packaged-goods/our-insights/how-covid-19-is-changing-the-world-of-beauty#
https://www.prnewswire.com/news-releases/new-report-shows-covid-19-puts-sustainable-fashion-at-crossroads-301049937.html
https://customerthink.com/what-are-the-new-fashion-trends-started-after-coronavirus/
https://yourstory.com/2020/07/covid-19-business-impact-transition-strategy?utm_pageloadtype=scroll
Dana & Bianca are both enrolled in the MSc in Marketing & Creativity. Feeling inspired by their blog? To follow in their footsteps, check out ESCP Business School and its Marketing & Creativity programmes: