Virtual collaboration – Creative opportunity or trendy affliction?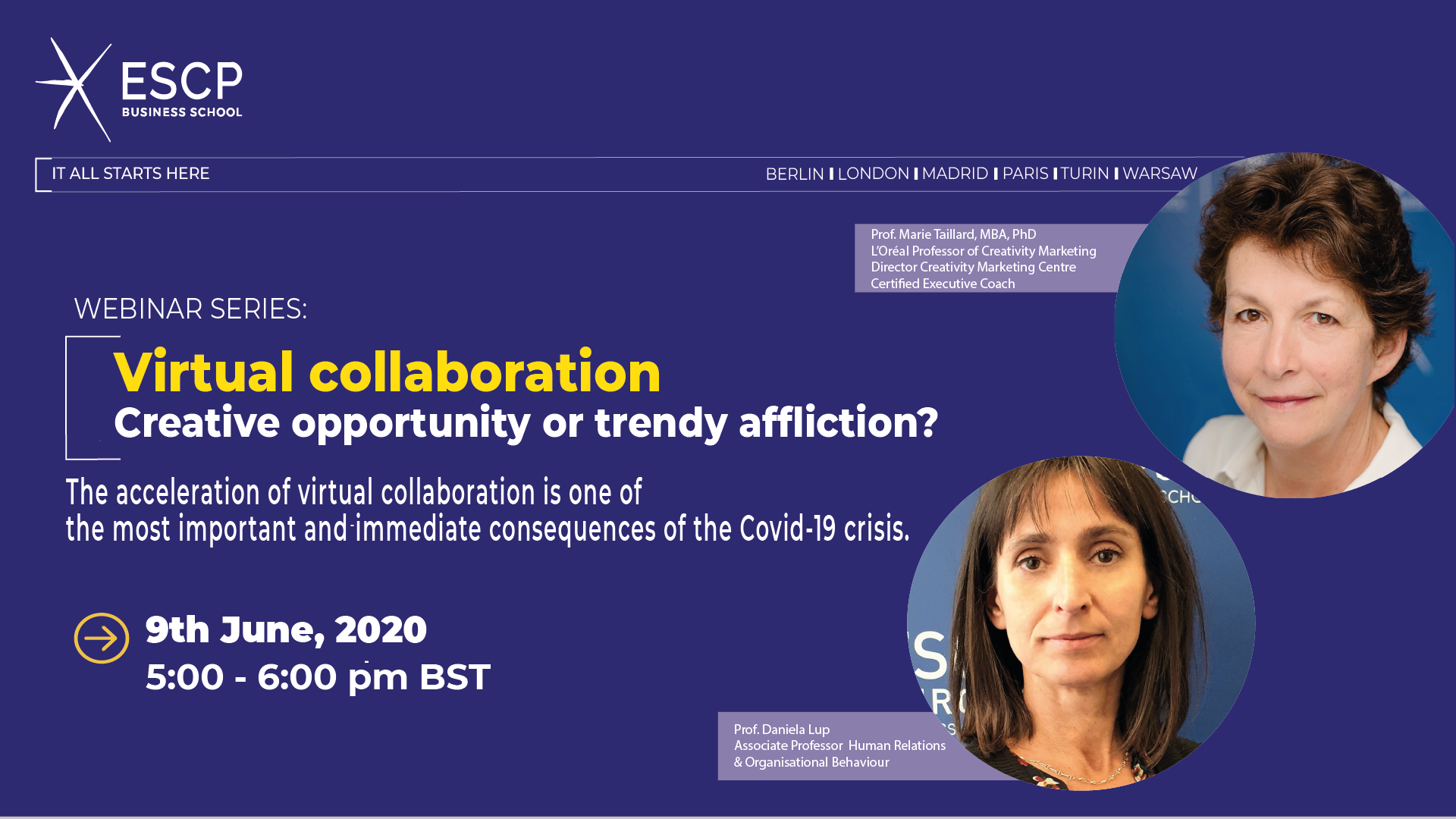 If you couldn't attend Profs. Marie Taillard & Daniela Lup's masterclass about virtual collaboration, here is your chance!
Have a look to a real life example by following students from the MSc in Marketing & Creativity and the MSc in Digital Transformation Management & Leadership during the L'Oréal Big Picture 2020 on our Instagram stories' highlights.