Beauty Just Got Personal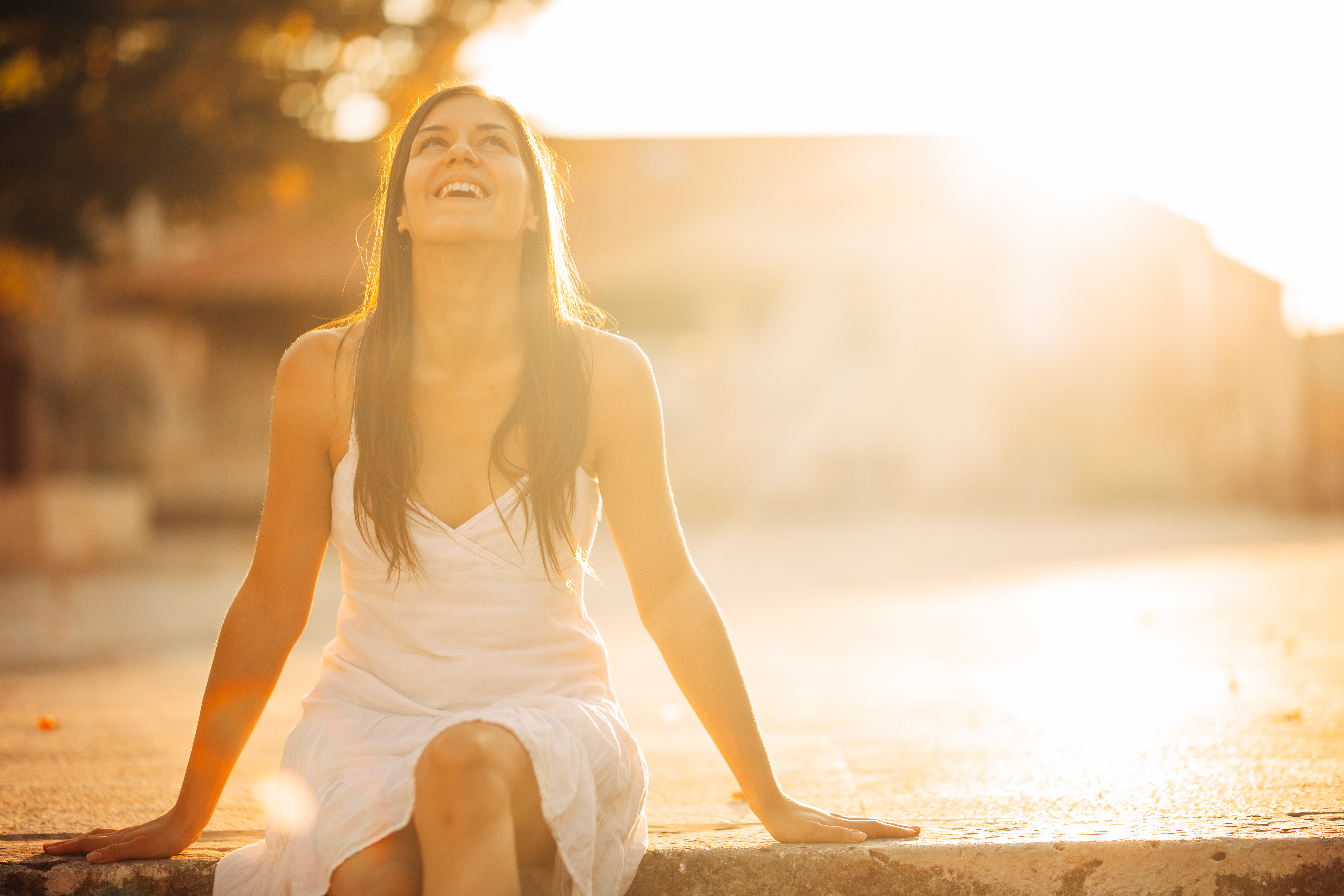 The new normal is shifting beauty into a spiritually intrinsic need.
Each December, Pantone unveils its Colour of the Year, setting off a wave of global events that shape product development and consumer behaviour in the beauty industry. Last year's Colour of the Year, Living Coral, inspired seven "must-have" shades for Maybelline's Colour Sensational lipstick line-up; however, the 2020 pandemic has left beauty with a different story. Social distancing is unplugging people from pre-determined social wants and into their very own intrinsic needs for beauty.
Beauty has become more about feeling good than looking good. With the landscape shifting to a new normal, people are turning to beauty to get a grip over anxiety and the uncertainty of the future. One consumer remarked: "Perfume is an old friend … to get me through these strange days,"(1) while TIME editor Leah Chernikoff reasoned: "…those who have stuck to their pre-pandemic makeup and skincare routines aren't necessarily acting out of vanity. They may just be trying to feel sane." (2)
"

In a seemingly uncontrollable world, beauty triggers a sense of control."
In a seemingly uncontrollable world, beauty triggers a sense of control. In a recent press release sent to Allure, Pinterest has pointed out a 417 per cent surge in searches for "home haircut" (3). The data reinforces Estée Lauder chairman Leonard Lauder's Lipstick Index, which claimed a positive correlation with economic downturn and lipstick sales during the 2000 US Recession. These findings highlight consumers' fundamental need for beauty in times of uncertainty.      
Beauty is also proving to be a means of self-discovery. As quarantine life carries into the summer, at-home tanning and new fragrances will enable consumers to emotionally cope with another season in lock-down. As one tan enthusiast affirms, "Tan takes us emotionally and psychologically to a happy place. It reminds us of honeymoons, holidays, hot summer days, and long-lasting memories of special occasions." (4)
Moreover, beauty is being acknowledged as an empowering resource. Prior to the crisis, social acceptance and etiquette made individuals risk averse to beauty experimentation. However, the quarantine has created a perfect safe space to cultivate exploration and discovery that is being embraced. In her editorial for Allure "Why So Many People Are Making Big Hair Changes During Quarantine", Jessica Defino remarks that, "maybe it's a chance to separate our own ideals from society's ideals" (5).  Social distancing and working from home has compelled individuals to rule out social norms and go on their own journeys with beauty. Consumers are leaning into an untapped age of experimentation which creates commercial opportunities for the industry, even at home. For example, one influencer remarks that she crafted a "'Friday-night glam' smokey eye just to sit on the couch." (6)
"

The quarantine is offering new perspectives and opportunities for creativity marketing"
The quarantine is offering new perspectives and opportunities for creativity marketing within the beauty industry, but the current period of uncertainty has also caused brands to lose sales; Unilever has witnessed a decline in the sales of deodorant due to social distancing (7). Marketing communications should leverage the holistic value of their offerings to counteract lower sales by promoting the benefits of continued product use not only for personal hygiene, but for psychological well-being too. Beauty as a testament to normalcy is vital during this transition to a new normal. As explained by one consumer, "hanging on to any ounce of the way things used to be has kept me optimistic" (8). Strengthening the emotional experience behind products can prove to be strategic. As Facebook and Twitter have recently announced that they will let staff work from home permanently, the need for such intrinsic emotional "experiences" will likely rise. 
Emotional empowerment will also be key in the consumer's journey of self-discovery. With much of the world in lockdown, educating consumers on self-managing beauty will have brand value. Focusing on DIY content marketing will empower consumers with a sense of control while keeping them loyal and connected to brands. Color&Co, a DTC hair color brand by L'Oréal, is offering consumers complimentary live consultations with licensed colourists.
As consumers begin the journey into their self-exploration of beauty, brands can best serve consumers with some guidance and direction. They should also drive aspirational DIY though engaging KOL (key opinion leaders) and influencers. According to media outlet Glossy, live streaming driven by KOL has recently boomed on Asian e-tailor Taobao by a staggering 719 per cent (9). The future of content marketing, live streaming is becoming increasingly valuable as it caters to a basic human need for social connection. These digital face-to-face interactions are important across the consumer journey as they deepen consumer affect, trust, and eventual buy-in. 
While the future of beauty marketing has been largely centred around artificial intelligence from Lush Lens to L'Oréal's AI powered Perso, it can be argued that emotional intelligence will also have importance in the post-pandemic world. Marketers should firmly realise the value of emotions within the context of the new normal. Beauty is about giving consumers a sense of control during challenging and uncertain times while enabling deep self-exploration. Must-haves will no longer dictate trends; emotions will. Companies will be best served by capitalising on the personalisation and emotionalisation of beauty. 
Sources:
 1.Butler, Marianne. "Life in Coronavirus Lockdown: How Are My Fellow Perfume Lovers?" Eris Parfums, 13 April 2020, http://www.erisparfums.com/new-blog-1/2020/4/13/life-in-coronavirus-lockdown-how-are-my-fellow-perfume-lovers
2. Chernikoff, Leah. "Why It's Totally Fine to Wear Makeup During a Pandemic." TIME, Time USA, 07 April 2020,  https://time.com/5816846/coronavirus-makeup/
3. Defino, Jessica. "Why So Many People Are Making Big Hair Changes During Quarantine." Allure, Condé Nast, 01 April 2020, https://www.allure.com/story/covid-19-quarantine-hair-makeover
4. Crowther, Tori. "Why My 10+-Year Love Affair With Self-Tanner Hasn't Stopped While Social Distancing." POPSUGAR, Group Nine Media, 04 May 2020. https://www.popsugar.com/beauty/self-tan-while-social-distancing-47366504
5. Defino, Jessica. "Why So Many People Are Making Big Hair Changes During Quarantine." Allure, Condé Nast, 01 April 2020, https://www.allure.com/story/covid-19-quarantine-hair-makeover
6. Valenti, Lauren. "Amid Quarantine, Makeup Artists Are Turning Themselves Into Canvases." Vogue, Condé Nast, 08 April 2020, https://www.vogue.com/article/makeup-artists-social-distancing
 7. Uttley, Hannah. "Deodorant and shampoo sales slump during Covid-19 lockdown." The Telegraph, Telegraph Media Group, 23 April 2020, https://www.telegraph.co.uk/business/2020/04/23/unilever-predicts-lasting-change-consumer-behaviour/
 8. Newby, Blake. "Why My Beauty Routine During Social Distancing Is More Important Than Ever." The Zoe Report, Bustle Digital Group, 08 April 2020, https://www.thezoereport.com/p/why-my-beauty-routine-during-social-distancing-is-more-important-than-ever-22677493
9. Achim, Adina-Laura. "Beauty Trends in the Time of Social Distancing." Jing Daily, Herlar, 05 May 2020, https://jingdaily.com/beauty-trends-in-the-time-of-social-distancing/
Aasit is a MSc in Marketing & Creativity student. Feeling inspired by his blog? To follow in his footsteps, check out ESCP Business School and its Marketing & Creativity programmes:
MSc in Marketing & Creativity
Creative London Summer Course