Building an AdTech Startup: How Marketing Technology Is Changing Recruitment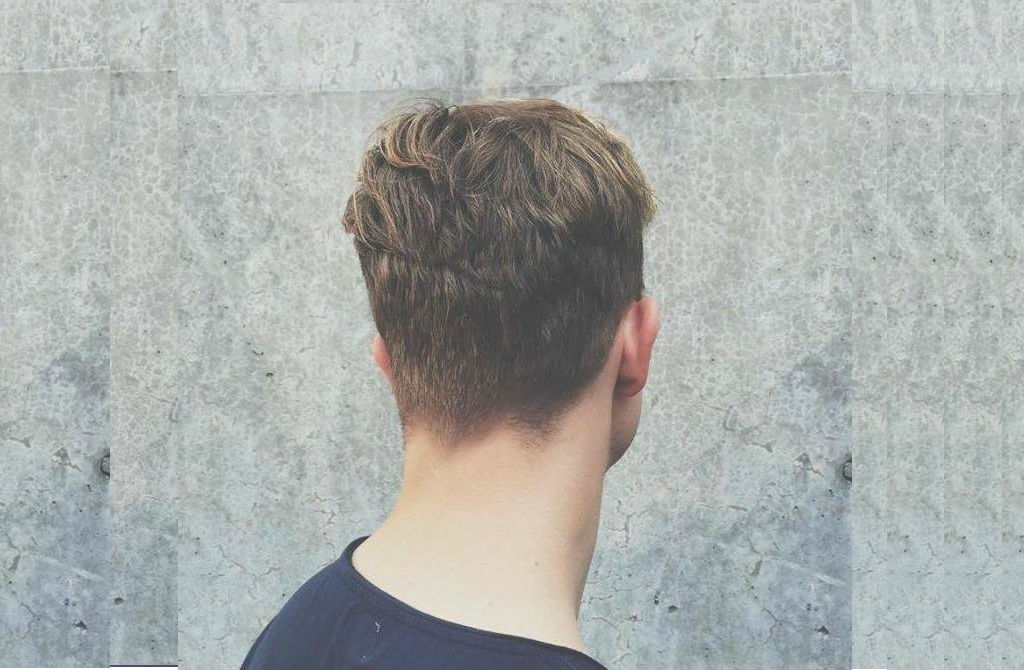 Artur Lapinsch is the Founder of Perengo DSP, a programmatic recruitment platform recently acquired by TMP Worldwide. He is also an Alumnus of ESCP Business School's innovative MSc in Marketing & Creativity (Class of 2013).
We invited him to share his story on establishing a successful start-up, and to explain how the MMK programme equipped him with the right tools to thrive in his career.

Tell us about the early stages of your career and how you found what really motivates you.
After finishing high school, I decided to study International Business. My initial consideration set was very narrow: business, medicine or law. I couldn't imagine working in a hospital, and I thought law was not my cup of tea; so business studies it was. Not very clever, but that's the truth.
After a couple of unsatisfying internships, I ended up organising weekly events for one of the departments at my university. The events were fireside chats with former alumni turned entrepreneurs. Everything they talked about sounded much more interesting than my internships, and one day I decided to hand my CV to one of the speakers. A week later I had a part-time job at STARTeurope. The company was organising entrepreneurial workshops and eventually ended up starting the Pioneers Festival in Vienna. This was in 2010, and I got hooked by the energy and drive of early-stage start-ups. I still have many friends from that time.
Fast-forward to 2013: after finishing the in-class studies for ESCP Business School's MSc in Marketing & Creativity (MMK), I joined Ioniq (formerly HitFox Group), a German company builder. The concept was straightforward: they would start four to six businesses each year with a focus on adtech and fintech. My initial position was to scale up one of their adtech portfolio companies in San Francisco. Once the US office was up and running, my boss and I focused on venture building and we kick-started four fintech businesses. It was usually a three-month sprint, doing everything from idea vetting to setting up the company and developing an early/presentable version of the product.
The bottom line is that I accidentally discovered my interests and skill set align with the context of early-stage companies.

How did Perengo start?
In 2015, after building ventures for Ioniq, I had the desire to start a business on my own. I reached out to people in my network and ended up helping a friend who recruited me for his idea.
We were looking at two different ideas but eventually decided to pull the trigger on recruitment marketing.

What was interesting about the recruitment market?
Recruitment is a core activity for every business; hence it is an interesting problem: the client has a high perceived pain, and usually available budgets to solve the problem.
The initial notion came from walking down the street: every store had a 'Help Wanted' sign yet, at the same time, there were millions of job seekers. In adtech this is known as 'mismatched supply and demand'. Automated match-making has been successfully rolled out in other markets (travel marketing, ecommerce, etc.), so we believed there was an opportunity there.
Also, recruitment creates a very tangible value: people find jobs. That's a cool business to be in.

What was unique about Perengo's offering?
Initially we focused on the SMB market, but quickly realised that our sweet-spots were high-volume and fast-growth employers. As our business was based in San Francisco, we eventually got in touch with decision makers at on-demand marketplace companies who had a big demand for talent.
My co-founders and I had experience in adtech, enabling us to naturally develop a solution rooted in the core principles of advertising technology: automation + the application of data. Perengo was one of the early companies to deploy programmatic technology in the recruitment marketing space. We called the offering 'Programmatic Recruitment'.
Our programmatic recruitment platform allowed recruiters to automate: (1) their job ad distribution; (2) the management of the job ad campaigns; and (3) the optimisation of recruitment marketing budgets. Think of it as a fully-automated solution to source qualified candidates across all digital touch points.
What set us apart was our focus on high-volume/fast-growth companies and an emphasis on full automation and data application.
Perengo was a remote-first company. Why did you decide against having a physical office?
Perengo was started as a side-project. Naturally, we didn't need an office. In addition, our founding team was spread across multiple cities so a 'remote-first' setup was the only way.
Once we incorporated the business we maintained remote work for a variety of reasons:
Hiring: Finding the right talent is easier when you are not constrained by the boundaries of a specific city
Cost: Rent and salaries were and still are prohibitively expensive in San Francisco
Flexibility: Working remotely is almost a benefit in itself, as it gives the individual a flexibility to move or travel as long as work gets done
Recently we did a survey and found that the average age of Perengo's core team is 37 years. Many of our team members have families, kids and roots in a particular place. It would not have been possible to work with these brilliant people if we had asked them to relocate.
I'm personally a big fan of remote work and would definitely do it again. It requires solid documentation as well as transparent communication. Both can be done easily with available tools like GSuite (Docs, Drive, Gmail) and Slack.

Why did Perengo decide to join TMP Worldwide?
TMP Worldwide is the #1 in recruitment marketing. Joining their team was a great opportunity to expose our technology to a much larger audience.

How important is marketing for start-ups?
Each business and each market is different. You need a good product and/or service, otherwise you won't retain your customers; but at the same time it is very 'noisy' in most markets. That's why distribution/marketing is so important.
I don't know much about B2C businesses, but in B2B you have to sell your product. Marketing is a helpful engine to both generate interest in a product and help to close a sale.
A clear positioning strategy makes it much easier to execute your marketing strategy and to stand out from the rest. Therefore, understand what makes your business special and communicate it effectively.

What was the biggest take away from your studies on ESCP Business School's MSc in Marketing & Creativity (MMK)?
The MMK experience was great as it brought so many new opportunities: living in London and Paris, and meeting peers from all walks of life. We had students from 33 nationalities with very different personalities, cultural contexts, and professional experiences.
Being able to deal with new information and changing circumstances is essential when running a business. The combination of new academic inputs and the environment definitely exposed me to a lot of new situations while being a student on the MMK programme. It really helped.
Impressed by Artur's journey and how he tackles the challenges that business leaders must overcome to be successful? To follow in his footsteps, check out ESCP Business School and its Marketing & Creativity programmes: