What is the Secret of Building a Disruptive App? Here's What You Need to Know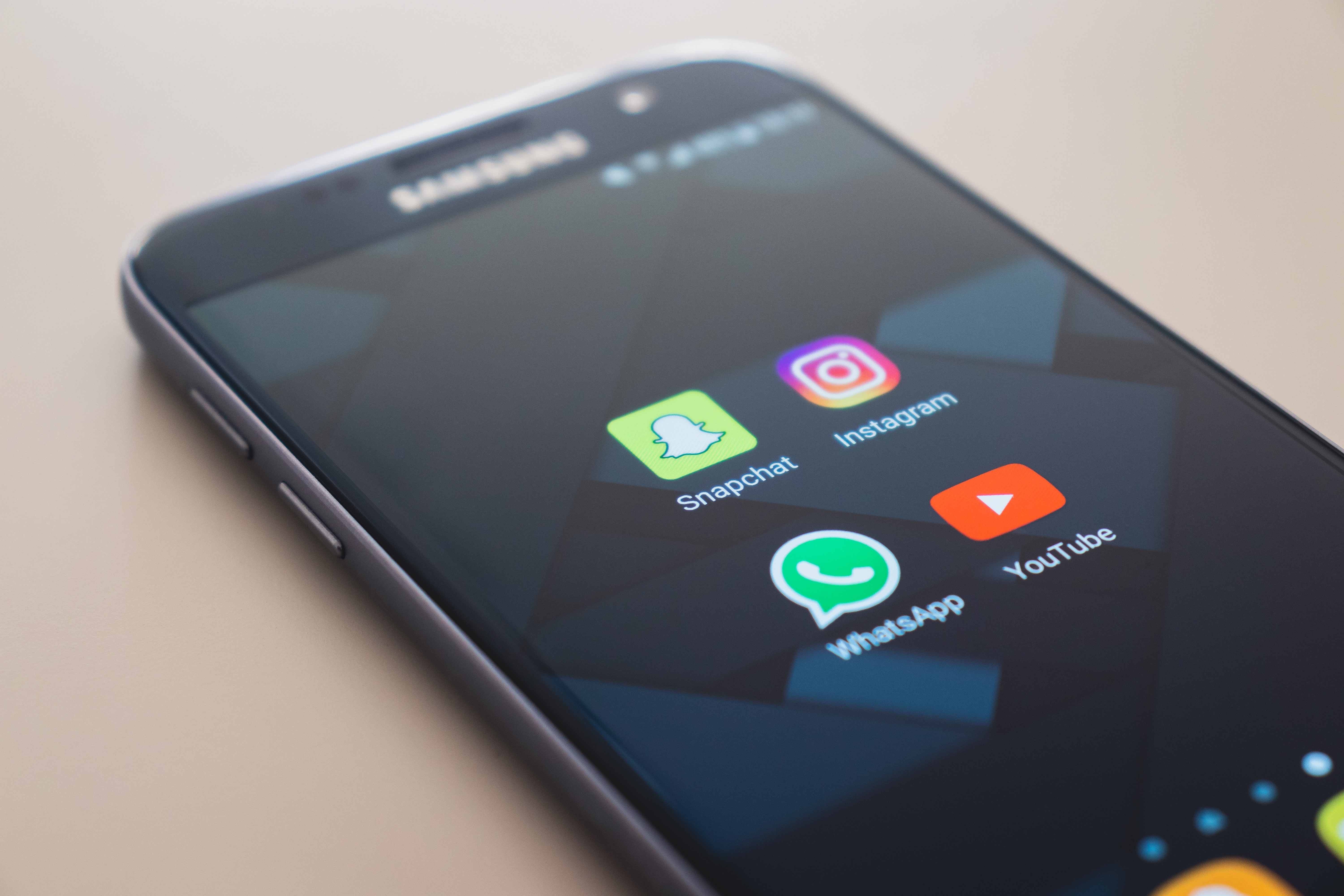 App Annie reports that the global app economy will be worth a staggering US $6.3 trillion by 2021, up from US $1.3 trillion in 2016 due to device growth and increasing engagement with apps. The user base is expected to almost double to 6.3 billion in 2021 from 3.4 billion three years ago, while the time spent in apps will rise to 3.5 trillion hours in 2021, up from 1.6 trillion in 2016.
According to Digital Information World, today's average person has around 80 apps on their phone. Out of the 2.1 million apps on the App Store, we only open 30 on a monthly basis. Here is the vital bit: we only open nine apps on a daily basis.
Last month, ESCP Business School's MSc in Marketing & Creativity students attended a Creative Seminar with StayTouch, whose team worked with the class to solve a real-life challenge focused on launching a new mobile app.
This interview with Gaurav Goel, ESCP Business School Master in Management Graduate (Class of 2008), and CEO and Founder of StayTouch will reveal how to implement creativity in building and successfully launching a truly innovative app!
In Gaurav's opinion, the benchmarking has shifted and the bar is so much higher when it comes to making a disruptive app. You are no longer just adding a solution to the mix; you have to really perform and build and understand the audience.
"In the technology industry, the CEOs and Founders are actually the head of products; they translate the need they see in the market place into in an outstanding piece of software that people can understand. They are able to build products that are simple, easy and intuitive."
Since his days as a business school student or during his investment banking career at Goldman Sachs, Gaurav was frustrated to not find an efficient way to exchange contact details. His mobile's phone book still contained old or multiple numbers, in addition to errors made when typing names or looking for right contact in a list of similar names in LinkedIn or Facebook.
These personal peeves resonated with Gaurav's colleagues and friends, and convinced him to take the plunge and devise a mobile application solution that is intuitive and easy to use.
To be disruptive, it's key that you differentiate your idea from your competitors, especially the big ones.
Tell us what is the value proposition of StayTouch?
"For us, clarity and conciseness are the key ingredients for our great value proposition. StayTouch was conceived because there was a fundamental problem which wasn't solved efficiently by existing market solutions. To meet customer demands, we made sure that our first priority is to think like our customers and ask ourselves what our users need. How can we solve their problem? In this context we spotted a gap in the market: StayTouch provides a smooth and easy exchange of contact details, allowing users to create a memory for every meeting!
"The app means you can leave behind your business card, and instead build and exchange different profiles (personal, professional or social media)."
Your network is your net worth…. How does StayTouch work for B2B and B2C audiences?

Gaurav explains that StayTouch is a niche solution that caters to both B2B and B2C.
"StayTouch was created because there was a personal need. You can use StayTouch for personal use in scenarios such as exchanging personal contact information or social media profile with new friends over drinks, house warming party or casual dinners.
"But you also have it for professional use where you meet clients, investors, colleagues, suppliers and attend career forums or exhibitions: anywhere you need to exchange contact information and remember the details about those meetings. No need to worry about lost business cards, not carrying enough, or if the business card is updated.
"A B2B solution is in the making that will make relationship management much more dynamic and real time, and will provide a bridge between passive CRMs and our active lives."
How do you test a good idea?
The whole point of this part of the process is customer development, knowing who your customer is. It is best to test your idea with at least 200 people. When you spoke to your audience about your concept, what was the feedback?
"Absolutely the most important thing is to reach out to customers as soon as possible. It's also vital to test your product often. This will help you to not only understand your customer needs, but also to analyse your early product design and development. We reached out gradually to over 200 users starting day one, the conception phase. The dire need for an efficient way to exchange contact information was proven overwhelmingly positive during our interviews."
It's all about making your audience happy and ensuring they stay with your app solution!
"Once you get that solution onto the market, ensure that people are using it and that you can actually measure it. See if you can start magnifying the number of users and get them to pay something, somehow, somewhere, someday. In this respect, StayTouch will offer a 'freemium' service. Since the solution is meant to cater to anyone who owns a smart phone, basic services will be free while premium version will cater to heavy networkers."

The official public launch of StayTouch will be in July 2019. How can the app be promoted before its official launch?
"For most successful apps, the marketing process starts while the apps are still in the development phase. It should be treated as a crucial part of journey: you are bringing a concept to life and you have over two million apps to compete with!"
How can StayTouch successfully attract its target audience before the launch?
This was the task Prof. Kamran Razmdoost gave to students from the ESCP Business School's MSc in Creativity Marketing (MMK) in their Creative Seminar. They were asked to:
Identify the consumer personas
Develop a marketing strategy
Build brand awareness
Develop a timeline of the project
Create adverts and identify the best advertising channels
Identify where to find a ready audience
Prof. Razmdoost revealed that the recommendations given by the students, "confirmed some of the strategies that StayTouch has already put in place. Furthermore, they provided some fresh ideas on launching the app and improving the value proposition. In particular, the winning group could identify a segment of consumers who would adopt the app and could be a great initial segment to lead the product launch process."
Gaurav's said: "It was amazing to see how almost every student could identify with the solution. They adopted the requested task perfectly and brought amazing ideas to the table. The idea was to give them real-life marketing experience so they can understand the constraints and requirements of an ambitious start-up."
***
Feeling inspired by Gaurav and wondering how creativity can equip you with the tools you'll need to thrive in your career?  We would like to invite you to join an online info session about the MSc in Marketing & Creativity programme –Ranked #6 Master in Marketing in the World by QS – on Thursday, 18th July at 6:00 pm BST (19:00CET).
This is a great opportunity for you to learn more about the programme and discover how it may help you achieve your career objectives.
Register your place now to discover:
The unique curriculum of the programme and why it is particularly relevant to the current and, most importantly, future marketing job markets
What kind of projects students are working on throughout the four programme terms in London & Paris
What are the key skills and competences you will obtain during this masters
What are the employment opportunities upon graduation
What to expect on the admissions day and useful tips for your online application
Information on fees and scholarships
Your questions will be answered live by the Programme Director Dr Kamran Razmdoost and the recruitment team!
To join this free online info session, simply signup here: http://www.careernomics.com/prs.php?s=MS5d0a1cb125ecem 
***
Useful links: