[Day 3] We are film makers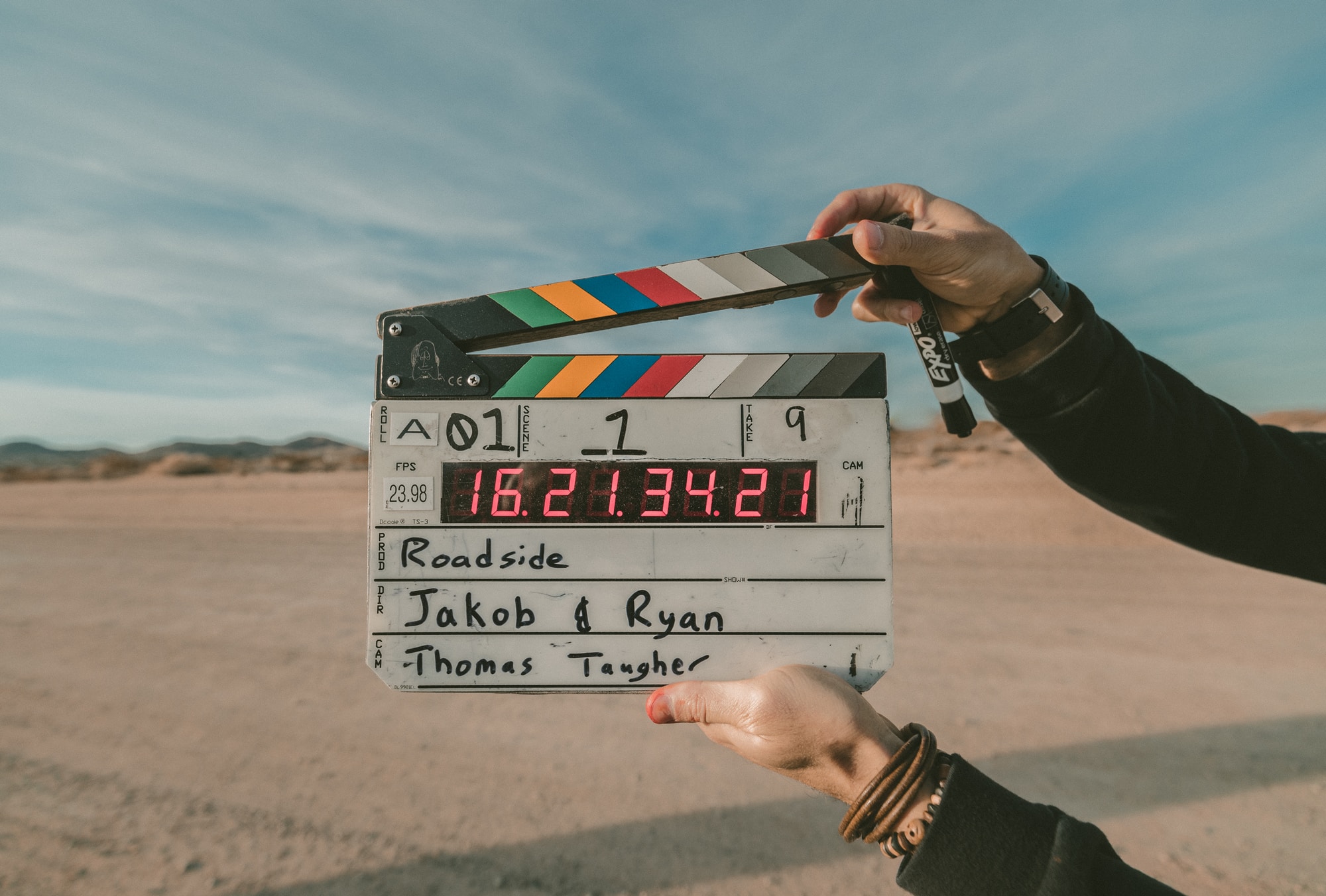 Take one! Action!
On day two, we worked until late in the evening to make sure that on day three – film-making day – we were ready to go. To be well prepared, we prototyped what we wanted to create to make sure that we wouldn't end up with footage we couldn't use. So, with a clear concept in mind to convey the lives of Gen-Z and our matching retail proposal, we met up at 10am after a good (and well deserved) night's sleep on day two!
We started with filming three small 'stereotype' sequences that would form the attention-grabbing introduction of our video. For these three scenes, we wanted to portray the labels 'gay', 'basic' and 'Asian'. We chose locations that fitted the lives of these people in a stereotypical world: for example, the 'basic girl' scene took place in front of an Instagram-worthy flower shop where the 'basic girl' was taking selfies. We were lucky to be able to use ourselves for these scenes, as well as having a cameo from an IFM friend.
After shooting these scenes we went on to take photos of a LOT of different people of all skin colours, fashion styles and genders for the middle part of our movie clip. Our idea was to cut every photo we took in half and to combine an upper and lower body part that didn't belong together and alternate them quickly – a way to visualize Gen-Z's identity fluidity. We went around the ESCP Business School Paris Campus and the Saint-Maur area to take photos and, for the most part, people were happy to be photographed.
We gathered enough photos and film the intro scenes at a rapid pace, At 2pm we were ready to start editing – preparation does really pay off! On this day, we learned the importance of team work sharing a common purpose and combined all our skills: one team member knew how to use iMovie, another knew Photoshop, and another was able to find the right music and sound effects. Team work makes dream work! This made it a very pleasant process in which everyone had a great contribution and was excited to make a pertinent video for the presentation on Friday.
All in all day three was very efficient, during which we had a lot of fun seeing our thoughts and ideas come to life in a self-produced video. There's nothing you can't do if you put your mind to it.
Written by Margo Blanche Compen (IFM)