Wool Evolution in Fashion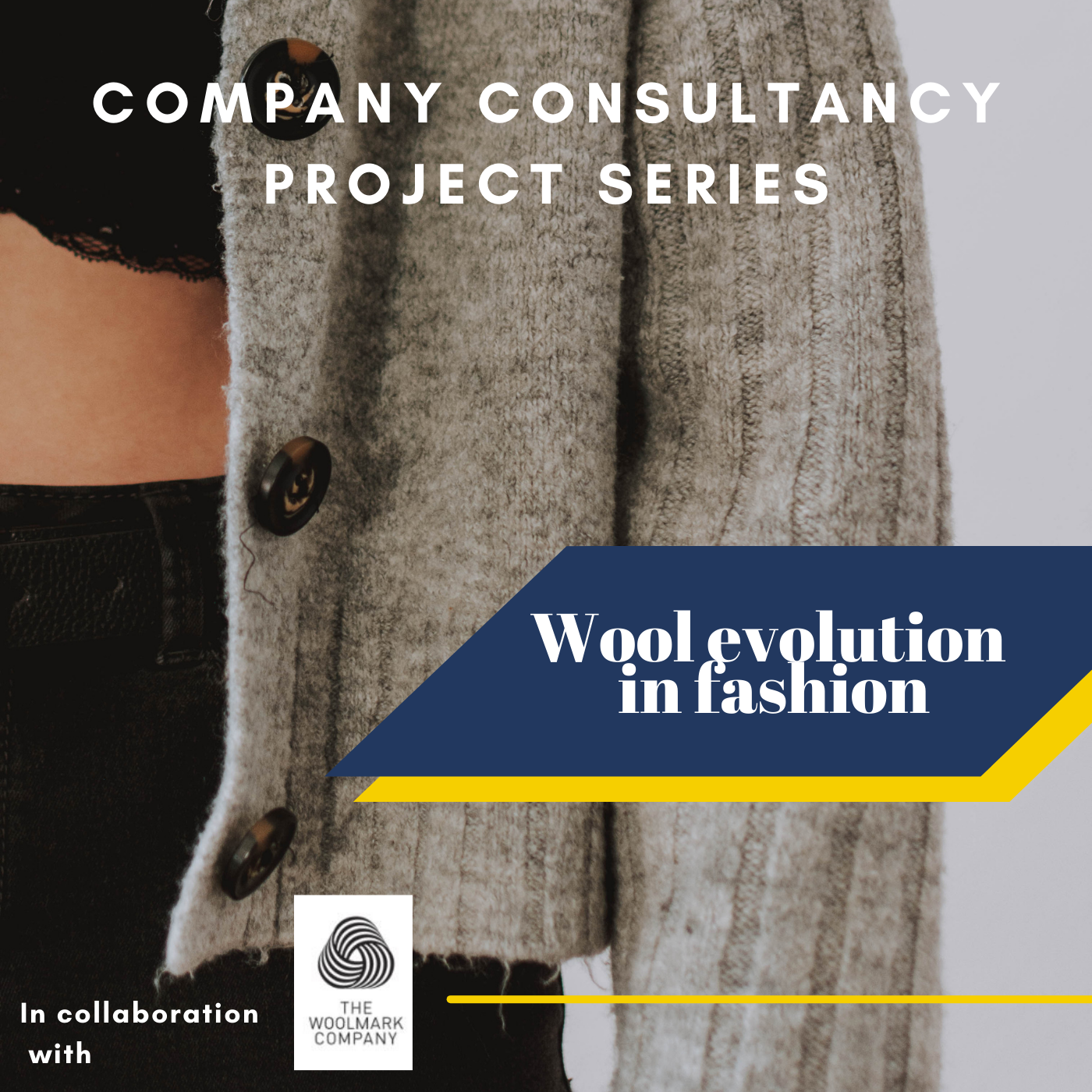 Fashion is the second most polluting industry in the world. To tackle this problem, a European regulation tag will appear on clothes within two years to show the direct impact to the planet of each item and  brand. But that's not all: fashion is facing other challenges such as fast fashion. Wool is becoming a solution for some of them, but unfortunately, not everything is as easy as one would like.
At the same time, wool is a centuries-old industry. Initially it was used for purely practical reasons to keep us warm; but as the years have passed, wool has evolved with them. Today this fibre can be found in different garments, from swimsuits to sneakers, helping make these products more durable than other textiles. Unfortunately, many consumers are not aware of the benefits of wool, which is where Woolmark steps in. The organisation educates brands, consumers and students about the qualities of wool and explains how it can be an alternative to fast fashion. 
In this context, our mission was to create a brand campaign to raise awareness around the circularity of wool among young people (Millennials and Gen Z) in four different markets: France, Italy, the UK and USA). In collaboration with ESCP Business School, Woolmark challenged us, a group of international students, to come up with a creative campaign to overcome misconceptions about wool. Our assignment was to inform our target audience by highlighting the various advantages of this fibre, such as its versatility. 
As wool can be adapted for many different types of sports apparel, we implemented a collaboration between Woolmark and famous sports brand, Adidas. We wanted to create a collaboration that will be beneficial for both organisations.
Adidas is re-orienting its strategy, focusing more on sustainability and circularity. As an example, the brand wants to remove virgin plastic and polyester from its products while also developing more durable and fully recyclable shoes. Furthermore, Adidas is investing in research in order to find bio-fabricated materials that would be suitable for sports. 
When it comes to Woolmark, the organisation is looking to find new ways to promote all the benefits that Merino wool can provide. More particularly, Woolmark wants to put an emphasis on the performance and durability aspects of Merino

In this context, a partnership between Adidas and Woolmark could be extremely beneficial for both sides, allowing them to express their potential and support their current commercial arguments.
Woolmark is the result of a movement that started in the 1930s. Back then, Australian wool growers took the decision, in collaboration with other important foreign woolgrowers, to develop an alliance that would promote their product on the global market. Such agreement led to the development of the International Wool Secretariat in 1937. The Secretariat's role became crucial after World War II: while synthetic fibres were becoming more and more popular worldwide, the IWS came up with the idea of a quality label that would guarantee the authenticity of wool products. 
By the 1970s, Australia's wool production had become so big that local woolgrowers decided to create their own organisation that would help them conduct research while promoting their product. The Australian Wool Corporation was created in 1973. In 1993, the AWC became the Australian Wool Research and Promotion Organization and in 1997, the Woolmark Company was developed in order to promote Australian wool worldwide.
The core challenge was to make wool relevant to our target audience, Gen Z and Millennials. We identified that consumers in these demographics wanted to make consumption choices that enhance their identity and social status. Merino wool had many qualities that had the potential to appeal to an audience seeking a premium offering that also appeals to their values of being environmentally friendly as well as fashionable. 
We focused our key messages to target the market, brand and fibre, defining our campaign objectives. The first objective was to take wool from being a functional fibre to a fashion-forward one. The second was to tackle the upcoming regulations that could potentially undermine Merino wool's position in the market against synthetic fibres. The third objective was to promote circularity in fashion through consumer participation. 
To execute the objectives, we needed to bundle up the key messages in an immersive story. Through our interactions with Woolmark, we had the opportunity to meet with the wool growers we identified as being at the heart of the story of Merino wool. Through our campaign we wanted to link the three seemingly different worlds of the farmer, the manufacturer/designer and the consumer through a common link and highlight fibre performance. 
There were two things we needed to achieve through this objective: to bring Merino wool to brand platforms with which our target audience identified, and to promote it through the channels our audiences were active on. The most important platform was the brand partner, followed by brand ambassadors or influencers. The channels we decided to focus heavily on were Instagram and YouTube, with the proposal of running content campaigns for Woolmark x Adidas through multi-level influencer activation. Influencers were carefully curated for each of our target markets based on credentials and relevance to the campaign message. 
Taking advantage of Woolmark's completely traceable supply chain, we introduced value tags to the clothes that would be designed under this campaign. This tag would feature a QR code that, upon scanning, would help consumers understand a fabric's composition, origin, and other details such as care requirements.
We wanted the consumer to actively engage with the campaign. We wanted consumers to practice circularity and other forms of responsible consumption, and to understand what these call for: choices. The campaign storyline was executed into a video which showed an athlete entering a championship game; aiming to engage the viewer, we left it open-ended and allowed the viewer to determine the outcome of the game. 
At the end of the video, the viewer would be directed to a website we designed as a part of the strategy. The website contains complete information on the campaign, on Merino wool, and includes a link to the main Adidas website. We also incorporated a game wherein the consumption choices that the user makes determine the success or failure of the athlete. We saw this game and website as an opportunity to engage the consumer real-time with the campaign message, to induce a sense of awareness about consumption, and to understand how Merino wool ties into the idea of making a responsible choice for the environment in the long run. 
This Company Consultancy Project provided us with a collaborative learning experience, seeing us spend six weeks analysing a company issue in depth while working on a solution at a professional level. This project was a real-world application of the concepts and tools we studied during the Msc in Marketing & Creativity, as we had to think of creative approaches to solve complex marketing issues. 
The mission we were given has been a real journey. Being a part of a multinational team encouraged social learning; every member had different information to share, allowing us to bounce ideas off one another and to think of new ones as a group. We developed new skills, from communication to media management and digital marketing. We were able to enrich our perspectives by meeting and discussing with experts from the fashion and agriculture industries, all of whom expertly guided us throughout our journey to deliver the best results.