The Impact of Social Media on Today's Business Markets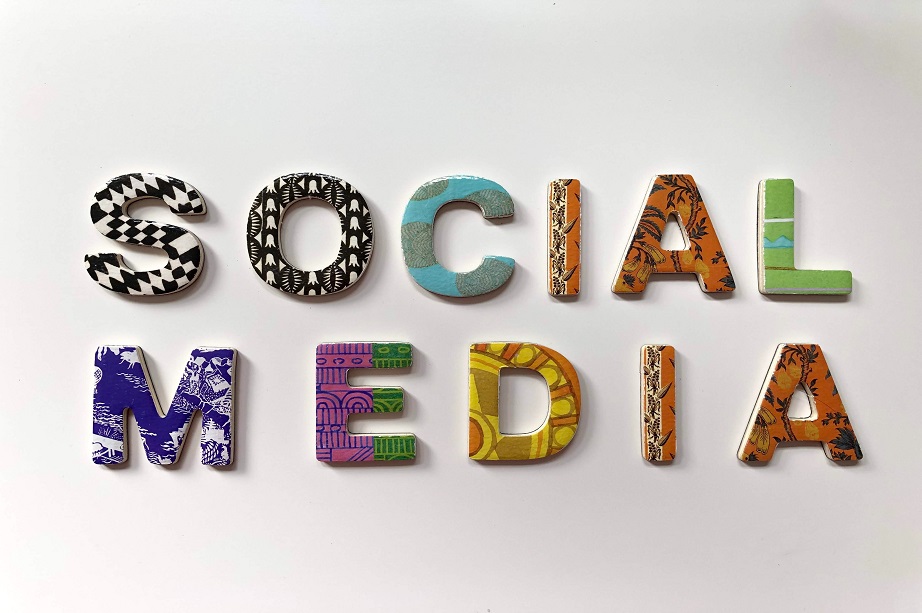 The world is changing fast and yesterday's processes are no longer valid today
The global economy's operating system is being reworked and today's businesses leaders are asked to maximise ROI from their investment efforts aided by robust marketing strategies.
Marketing plays a vital role in the current economic environment and people recognise that the sector is evolving more rapidly than ever before, driven by the growth of digital channels, online communities and big data. Companies must ensure that they are as visible and proactive as possible as this is a key element for success.
Last month, the French Chamber of Commerce in Great Britain held its Digital Transformation and Innovation Forum, which focused on social media and its latest developments. The event was chaired by Lucien Boyer (Chief Marketing Officer, Vivendi) and the invited speakers were Amanda Tran (Managing Director, JIN Digital Influence) and Claire Roqueplo (Senior Marketing Manager, Merci Maman).
The forum brought together top business representatives from a wide range of industries, including: finance and banking, consulting, media, telecommunications, energy and technology.
Social Media and its growth
Amanda Tran, Managing Director of JIN Digital Influence, presented the recent data on main social media (SM) channels and their growth which explains how SM is a driving force for companies' digital transformation. According to the latest 2018 Global Digital suite of reports from We Are Social and Hootsuite:
4 billion people are internet users
3.2 billion people are active on social media platforms
2.9+ billion people use their smart phones to access SM
Since 2017 the use of social media has increased by 13%
65+ group of users increased and became more active, mainly on Facebook
Key social media platforms to date are: YouTube (77%), Facebook (76%), Messenger (57%), WhatsApp (50%), Twitter (43%) and Instagram (39%)
There is no doubt SM is growing faster than ever. As Atanu Shaw, the VP (Marketing) of Roosterly recently wrote for Forbes: 'To question the power of social media in society is to question the importance of sunlight on earth. It's no longer a want, but a need'.
What is at stake when using SM for business?
• Reputation – love it or hate it
Amanda Tran gave an example of Bouygues digital strategy which aims to maintain and enhance its reputation online. The company focuses on brand image monitoring, social media management, collaboration with influencers and financial communication making sure their key messages are conveyed through their main social media platforms.
• Sales Opportunities – SM enables brands to skyrocket company's revenues over a night
Being an active company on social media platforms certainly pays off. Merci Maman, the hand-engraved jewellery brand has become widely spoken since the press release on 14th February, 2014 when Kate Middleton, Duchess of Cambridge wore a personalised necklace that was offered to her after the birth of her first son, George. Since then, the sales skyrocketed and the social media efforts proved to be more important than ever for the company.
• Customer Experience – it can be more important than the product itself
How to evolve from a car rental to a mobility /lifestyle brand? Europcar launched an international social media competition, #MovingSamsWay – to emphasise the travel and road experience (rather than a simple car rental) and to support its new consumer-focused brand positioning. The company partnered with global and local travel influencers like Samuel and Daniel Taipale to build brand awareness and connect with the 25-35 year old audience. As a result, the campaign has been seen more than 6.3 million times at strategic Europcar stations including airports and the brand managed to accrue over 10,000 new followers. Consequently, creating a strong storytelling can help companies to build lasting relationships of trust with their customers.
The key to success in today's market is a human-centric approach that improves not only the experience of customers but also employees, stakeholders and partners.
• Talent – How to attract them and retain them?

Different strategies have been used throughout social media to help companies to stand out. It is a fantastic way to connect with their audience, who can be composed of candidates and potential employees. Social media is a great tool to search and identify new talents, companies can use LinkedIn for instance which is a very powerful sourcing tool. To attract new employees, a company canal so showcase its culture on LinkedIn, Facebook or Instagram by sharing the behind the scenes of the company, pictures of internal events and even employees' content. It actually helps brands to humanise their communication and be perceived as a great place to work at.
The importance of influencers to your brand, products and services
The role of branding in today's business around the globe is evolving rapidly and the role of the influencer is more powerful than ever. While traditional advertising was once considered one of the best marketing strategies, social influence now seems to be one of the most powerful means to develop positive buzz and boost trust around your brand.
Claire Roqueplo shared an example of a successful social media campaign within Merci Maman – the launch of the 2017 Christmas Limited Edition Sparkling Gemstone Collection. With the objective of selling 1000 units of a new design the company launched the campaign on 1st December 2017. They worked with influencers, used giveaways and produced an animated video. The strategy proved to be a success with exceeded targets and the increase in number of followers on the platforms by 8,000 within the first two weeks.
Claire Roqueplo emphasised the role of influencers but those should be chosen through sharing the same values as the company does. By not using too many paid influencers the company can remain authentic. Such influencers will be happy to share the stories because they trust and enjoy the brand not because they were paid. It was mentioned, however, that the big and renowned influencers would usually be paid a fee for their services.
The company could attract influencers that could share its stories by focusing on creating some unusual and special experiences for the customers. The better the story the more influence the brand will have.

Conclusions
We are at the edge of the digital transformation, and with the rapid growth of e-commerce, companies should place social media at the heart of their strategies as it can significantly boost company's reputation, visibility and revenues.
Social media is challenging businesses, and companies need to ensure that can benefit from it. For instance, the 2018 Facebook's new algorithm prioritise "meaningful interactions" from friends and family over content from brands.
Stay ahead of the curve
Successful businesses need to embrace transformation and diversity by encouraging people from all sectors within the organisation to come together and bring up solutions. It is key to have a very social centric approach, we cannot forget that social media is about humans, and companies should encourage meaningful interactions with their audiences said Amanda Tran.
The social media ecosystem and best practice for businesses:
Successful businesses need to be proactive using digital channels and combine the analysis of the data. This will allow you to identify what kind of products your clients are most interested in
Build robust SM strategies: It is key to keep consistency and take into account the businesses' culture and content
Build long-lasting trust is key: companies need to be authentic and provide relevant content that is useful for their audiences
Maintain a position of authority in the market, share content as the leader in your industry
Become engaged in various activities that boost company's visibility and profile
Stay relevant to the local market
ESCP Business School's Associate Professor of Finance, Dr Terence Tse who represented the School during the CCFGB's Forum said: 'Like it or not, social media plays an ever more important role in our lives. It is no longer just a way to reach new customers and to enrich the experience of the existing ones; it is also a means of engaging stakeholders, be they employees or suppliers, as well as finding talent. As the number of use cases shown to us this morning can attest, social media represent a powerful channel to build new business propositions. Itis an indispensable component of company digital transformation.'
Interested in becoming a marketing manager who understands how to implement creativity in social media? Check out how ESCP Business School's programmes will equip you with the tools you'll need!
About ESCP Business School
About ESCP Business School
About the MSc in Marketing & Creativity
***
The Digital Transformation and Innovation Forum (CPD accredited) is held by the French Chamber of Commerce in Great Britain and sponsored by ESCP Business School.
The next session will take place on 4th October. The debate will focus on the 'Cyber Security'. Speakers to be announced soon. Stay tuned!
How to attend
Attendance is by invitation only. To register, please contact Ophélie Martinel.